We create our whisky with love for life and the society we live in
Ærø Whisky is a small passionate distillery that creates whisky with a beautiful personality, a distinctive and local taste. Our whisky matures in oak barrels and creates a wide range of flavor notes.
Organic and local barley is malted on our own malt floor.
We brew the 'wort' gently in our own brewery.
Distillation takes place in a double process in a closed circuit.
Sherry casks as well as new and local oak casks are used.
Danish whisky craft - The taste of Ærø
SINGLE MALT WHISKY
En meget blid og rund single malt whisky helt uden røg.
SINGLE MALT WHISKY
STANDARD ISSUE
A Danish whisky with its very own personality.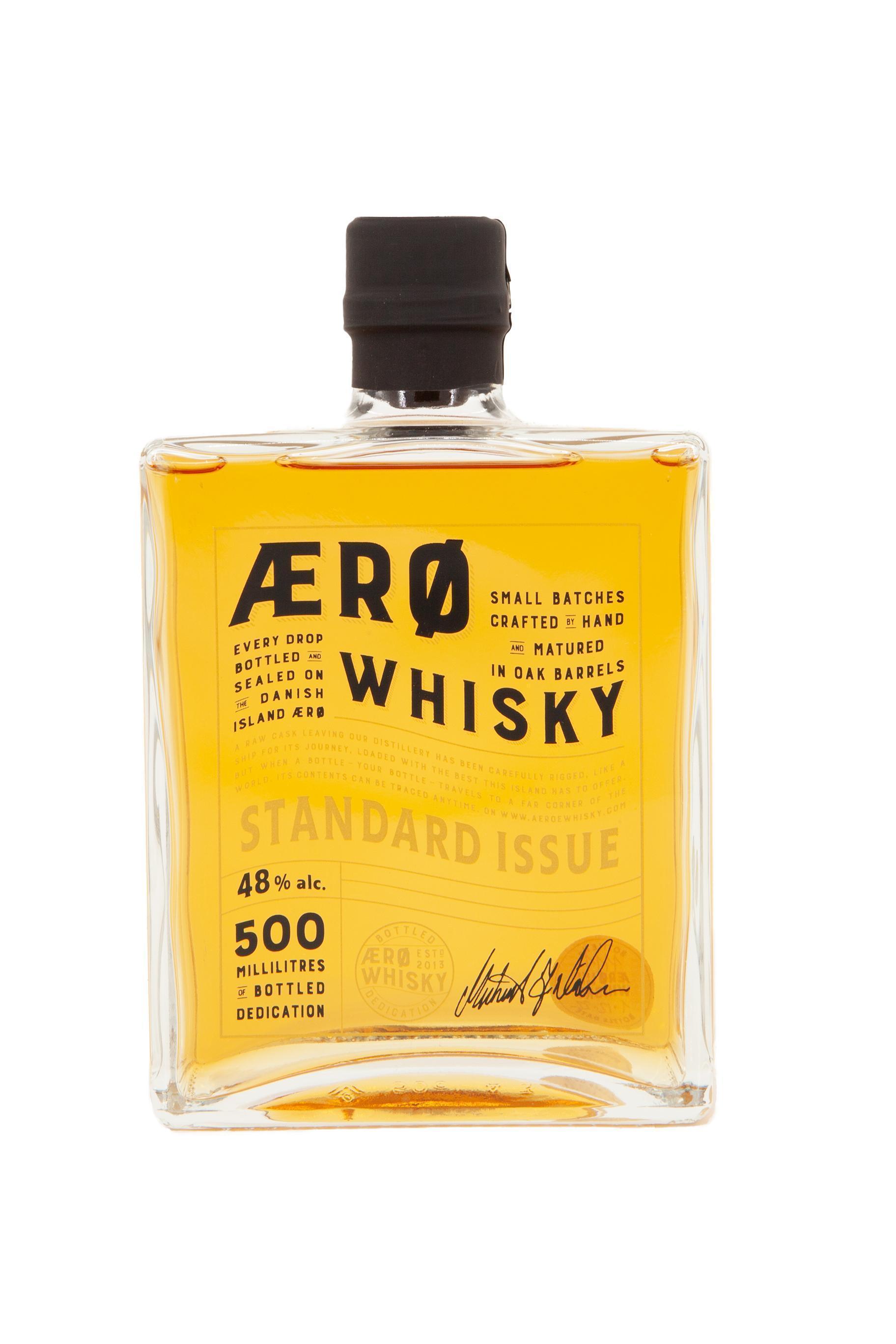 STANDARD ISSUE
LOCAL OAK WHISKY
The local and unique Ærø Whisky aged on local oak
LOCAL OAK WHISKY
SIGN UP FOR OUR NEWSLETTER
Here you can sign up and follow us in our work creating whisky on Ærø. We want to be nerdy and tell about how we work with the daily production. You always have the opportunity to unsubscribe.
distributors &
sales channels
Fantastic elixir of life from the brave island
It tastes like you can hear 'the angels pee'. This is what my uncle on 99 says (becomes 99 7/2) when we enjoy the wonderful whiskey together ...
Ladies and gentlemen, hold on to your hats and glasses, pinch yourself in the arm, Is it real? Yes, it is! 54 bottles have been produced and I have received a small handful
I understand this to be only four years old. It is remarkably mature and mellow. A very pleasant, natural flavor.
- It took less than 10 seconds before Michael had convinced me that here is a man with an idea, a passion and a product where pride shines out of him.
Our production of whisky
Has been up and running since 2013. Only in 2017 could we release the first batch. Over the years, we have developed new and exciting products, which you have received absolutely fantastically. The list here shows the bottles we have left in our range. Many of the bottles are sold out - but feel free to stop by our whisky shop and make sure a bottle or two comes your way...